If you're considering transferring your investments from M1 Finance to Fidelity, this guide is for you.
In this article, you'll learn about the steps involved in the transfer process and how to get started.
How to Transfer from M1 Finance to Fidelity in 2023
Step 1: Open a Fidelity account (skip this step if you already opened an account with Fidelity).
Step 2: Use Fidelity's Transfer of Assets form to initiate a transfer request.
Step 3: Click on Start a transfer.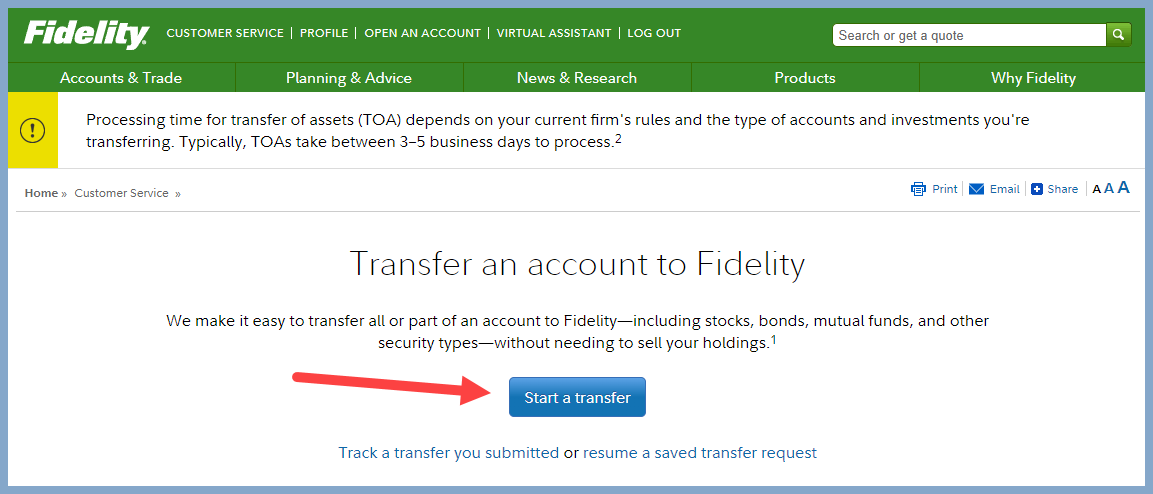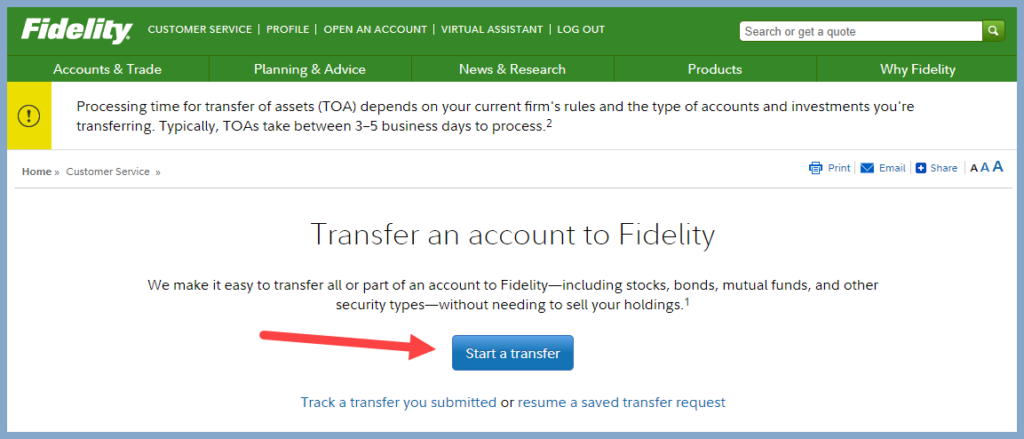 Step 4: When asked about your current firm, enter M1 Finance.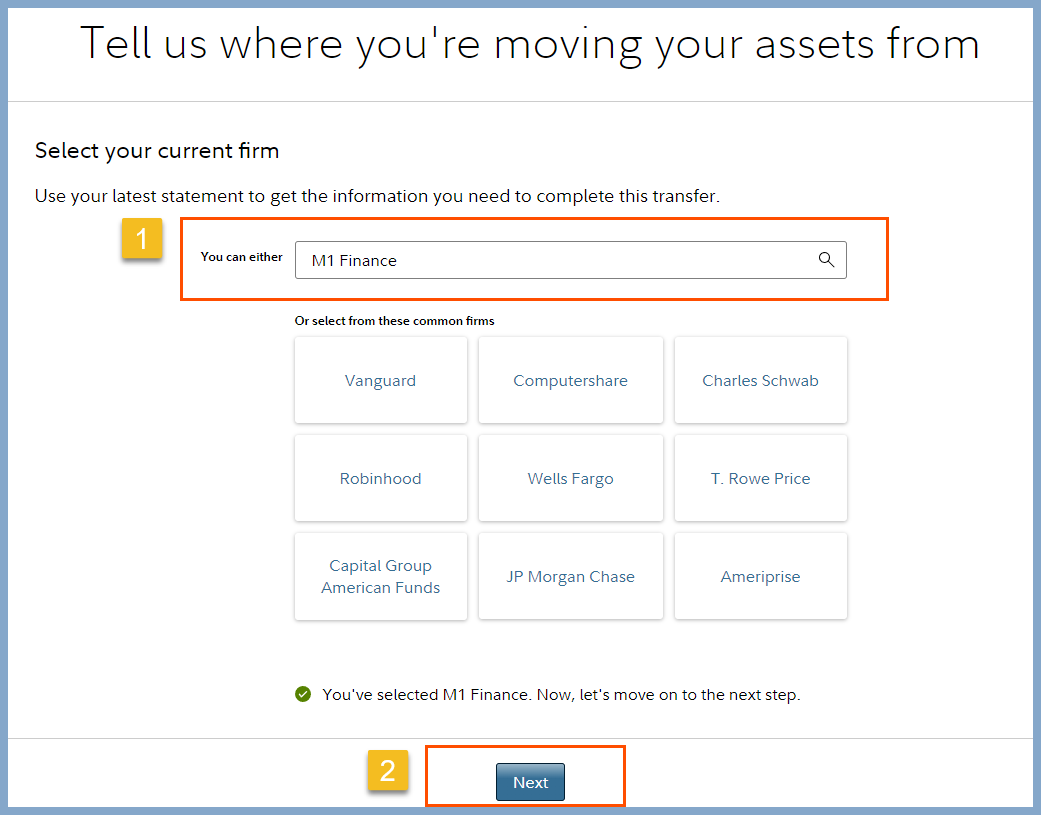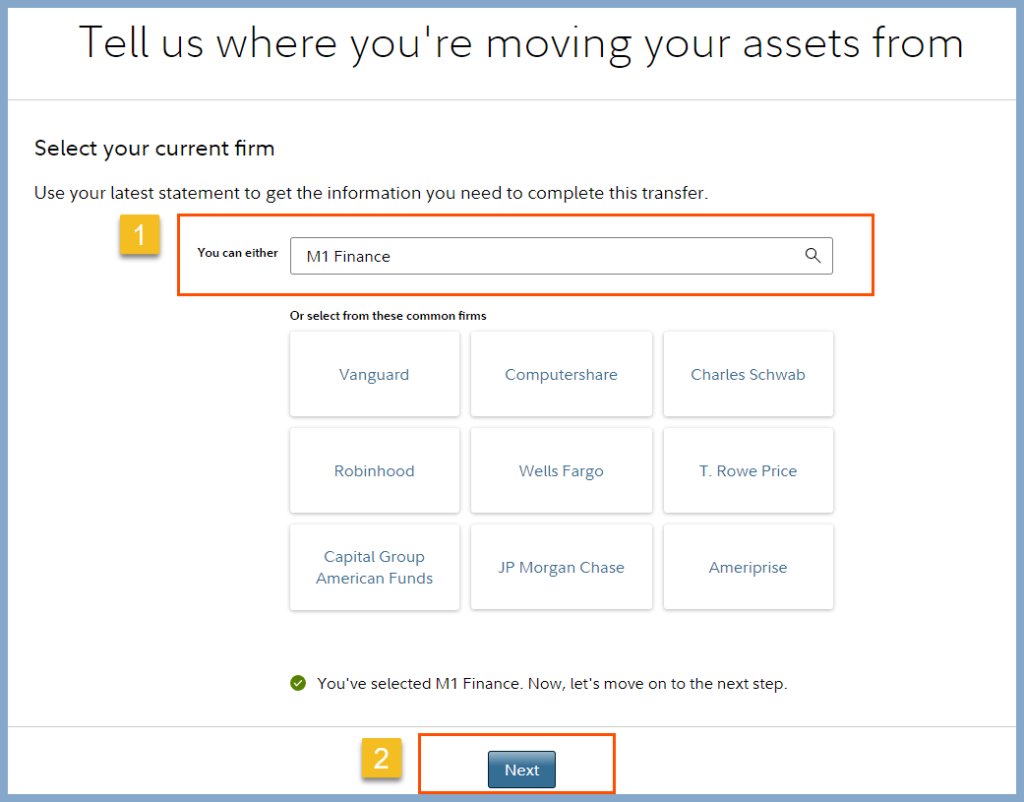 Step 5: Provide Fidelity with your M1 Finance account number and account type. You can find this information in one of your M1 account statements.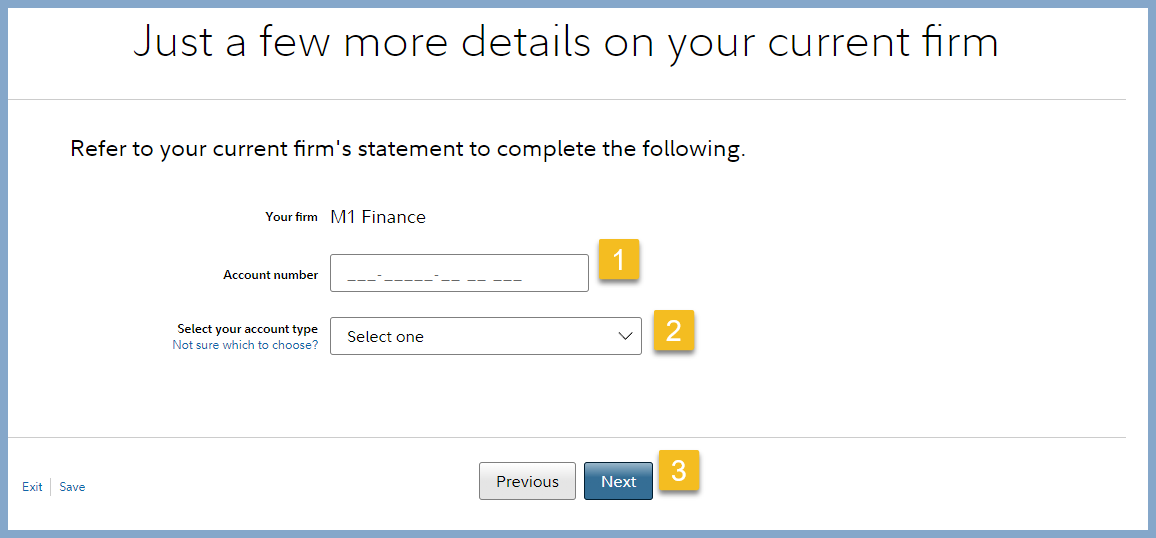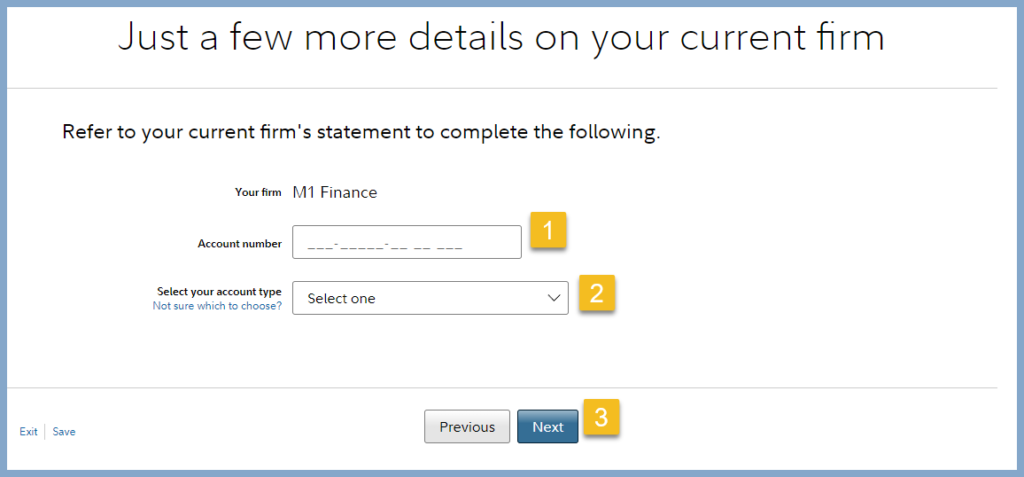 Step 6: Click Next to continue.
Step 7: Follow the rest of the on-screen instructions to complete the Transfer of Assets form.
Fidelity will continue to ask you a series of questions about your request.
Are you moving assets into an existing account or would you like to open a new one? (An existing account or Open a new account)
Enroll in Margin trading (Yes or No)
For faster processing, please attach a recent statement from M1 Finance, if you have one. (download one of your account statements from M1 Finance and upload to Fidelity website. This is optional but recommended to speed up the transfer process)
Lastly, confirm your transfer request by clicking Submit.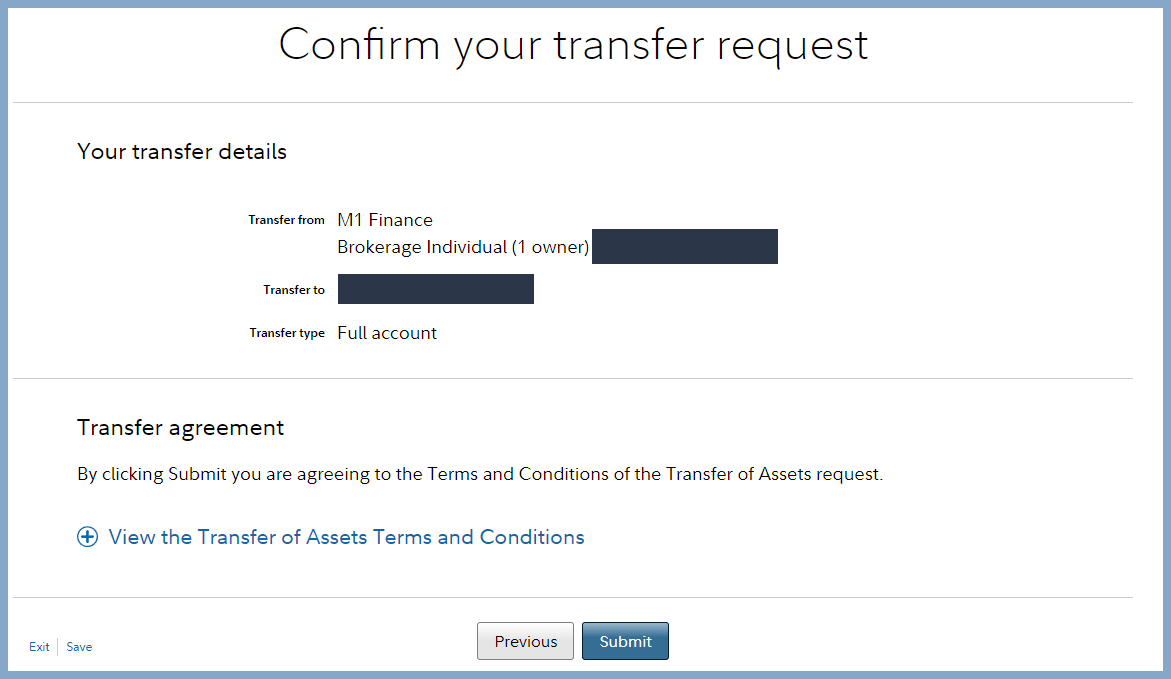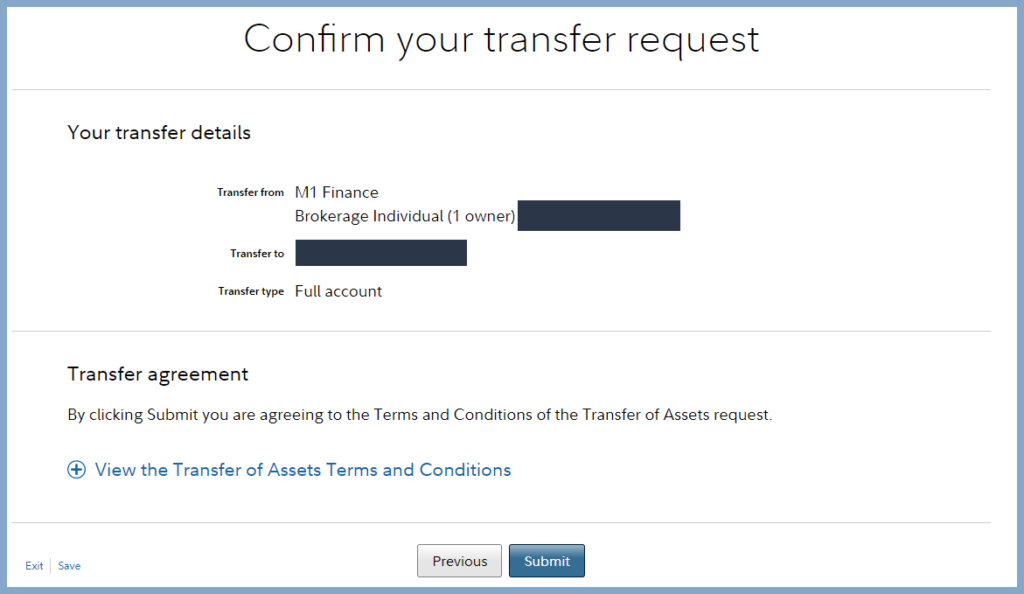 What's the Fee for Moving Out of M1 Finance?
There are two separate charges for M1 Finance customers if they want to switch to another brokerage.
An outgoing transfer fee (ACAT fee).
An account closure fee.
Fortunately, Fidelity customer service will reimburse these two charges if your account balance is over $25,000.
Will Fidelity Take Partial Shares from M1 Finance?
No, Fidelity will not accept fractional shares from your M1 Finance account. Only full shares will transfer, partial shares will be sold, and you'll receive cash for it in your account.
How Long Does It Take To Transfer From M1 Finance to Fidelity?
Typically, the transfer takes 1-2 weeks if there are no issues. Fidelity will inform you if additional information is required. You can monitor your account status using the Transfer Tracker tool provided by Fidelity.
💬 Community Discussion
Nick P:
I completed a "transfer in kind" and then sold and repurchased Fidelity funds. I'm unsure if this was the correct or optimal approach, but it was simple and appeared to have no impact on my account.
Robert F:
I transferred my M1 Roth to a Fidelity Roth account. M1 charges a $200 fee for the transfer, but if you provide Fidelity with your final M1 statement after the transfer, they will reimburse the fee.
Mike R:
A few years ago, I consolidated multiple accounts from various brokerages, including M1, to Fidelity. M1 had the most unreasonable fees, but Fidelity reimbursed all of them.
Kathy G:
No do not sell that will trigger a tax event and you will have to pay short term gains! Which is taxed as ordinary income. Call Fidelity and discuss which funds you can 'transfer in kind' without liquidating. I just transferred my 401k to an IRA with them and so glad I called and discussed first because I was able to put everything in a fidelity fund so it stayed in the market while it's being transferred.