For individuals looking to grow their saving account, investing in a certificate of deposits (CD) is a great way to get started.
Recently, Fidelity introduced fractional CDs that allow anyone to participate in buying their first federally insured savings deposit at reduced minimums and increments.
Specifically, the Fidelity fractional CD starts at $100 as the minimum investment requirement.
How to Buy a Fractional CD on Fidelity
As of writing this post, the current 1-year APY (Annual Percentage Yield) on a fractional CD is 4.80%.
Step 1: Visit the Fixed Income and Bonds page on Fidelity.
Step 2: Click on Get started with guided search.
Step 3: Enter your investment amount.
Step 4: Select your time period (from 3 months to 2 years).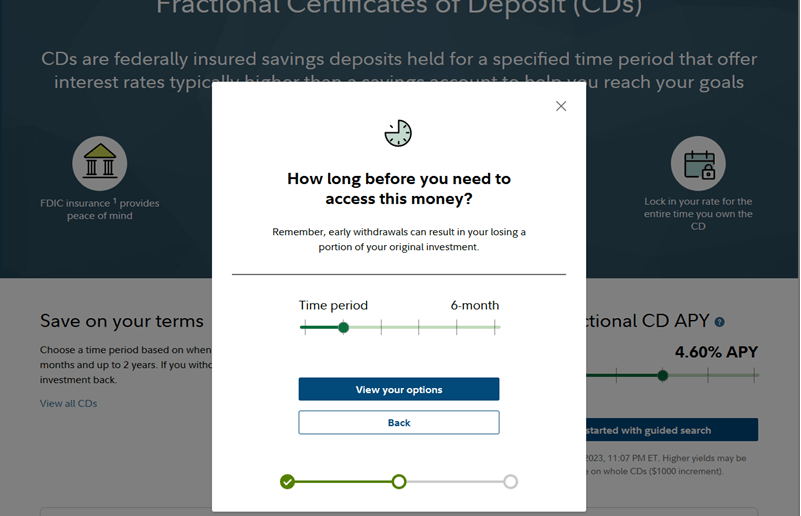 Step 5: Click on View your options.
Step 6: Review your order and click Buy.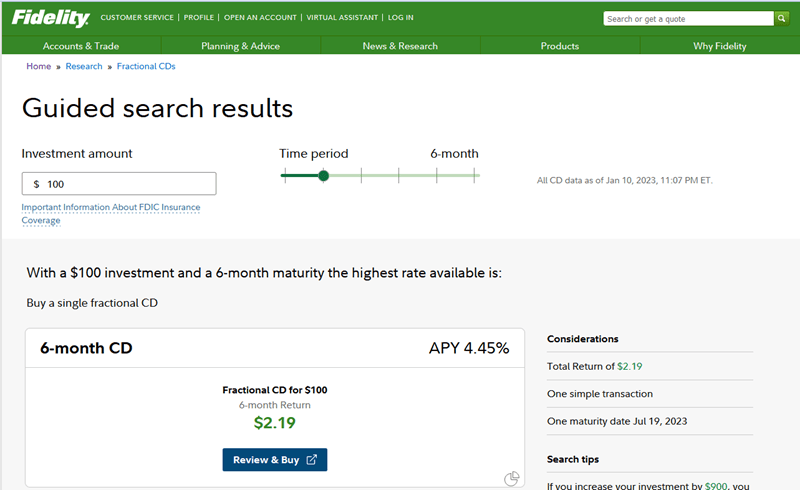 You will need to login to your Fidelity account to finish the transaction.