There are times when someone would need to close their Fidelity account.
I can think of a few reasons:
Moving to a different brokerage firm.
Loss of interest in investing or trading.
Consolidating multiple investment accounts into one.
Whatever the reason is, you are more than welcome to say goodbye to your account with Fidelity Investments at any time.
In this tutorial, I will show you how to close and delete your Fidelity account.
How to Delete a Fidelity Account
Here are the steps you need to take if you want to deactivate your Fidelity account and close it for good.
Sell all your trading positions. If you don't want to sell your existing stocks, you can transfer them out of Fidelity and into another brokerage of your choice.
Withdraw your money from Fidelity back to your bank account.
Call Fidelity customer support at (800-343-3548) and ask them to close the account for you.
It's that simple!
Tip: If you prefer not to wait on hold, you can use Fidelity's Virtual Assistant to close your brokerage or cash management account with zero balance. However, for other account types, it is recommended to call customer support for assistance.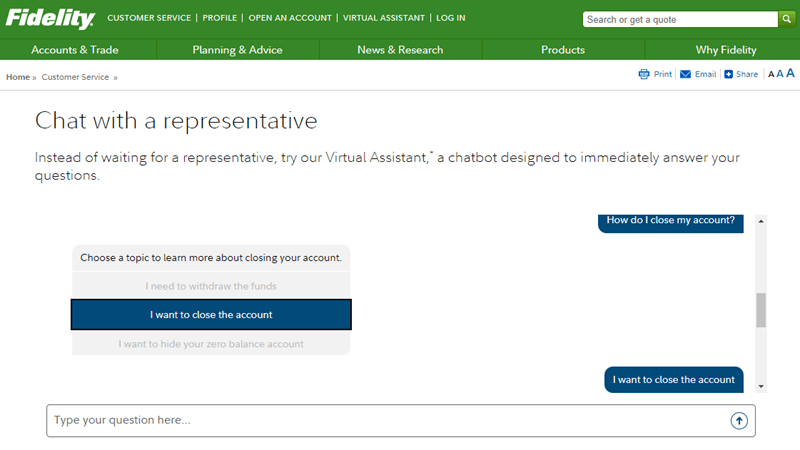 Can I Just Close One of My Existing Accounts?
Of course! For individuals with multiple Fidelity accounts (cash management account, Roth IRA, etc.), you can choose to close a particular account without having to delete everything.
To cancel one of your Fidelity accounts, you have to call Fidelity and let them know which one to cancel and they will close it for you.
Fidelity Cancellation Fee
Good new! Fidelity does not charge account closure fees.