Lately, the Fidelity website has been very slow for me. I don't know if anyone else has had a similar issue.
The account summary and position pages take forever to load, possibly due to increased traffic and new investors.
As a result of this problem, buying new stocks and selling existing positions is impossible.
When attempting to buy or sell on the Fidelity website, you may encounter the error message "There was an issue loading the positions experience."
In this tutorial, I will show you a few tips and tricks on how to fix this issue.

Refresh the current page
To resolve this issue, try refreshing the current page, whether you're on the Fidelity Account Summary or Positions page.
In your browser, find the "Refresh" or "Reload this page" button and click on it.

After the Fidelity webpage has been refreshed, you can attempt to use it again.
Logout of your Fidelity account
Another fix you can try when your Fidelity positions are not loading is to log out of your account on the Fidelity website and then log back in.
This method can clear any temporary cache and data stored in your browser, potentially resolving the slow loading problem.
To log out of the Fidelity website, locate the Log Out option in the top navigation menu and click on it.

Once you are logged out, go back to the Fidelity website and log in again with your credentials. After logging in, try to access the Account Summary or Positions page to see if the issue has been resolved.
Switch to the Fidelity mobile app
The Fidelity mobile app is available for iOS and Android. If you don't have the application installed on your device, you're missing out on the action.
The app has saved me a ton of time, and it comes in handy when the Fidelity website is not working.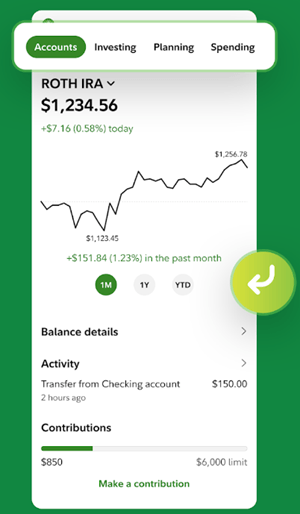 The Fidelity app is fully functional and feature-packed. You can execute trades, manage your account, and buy crypto assets.
I hope this tutorial was helpful. These solutions were most practical for me when encountering difficulties loading the Positions page on the Fidelity website.