A few months ago, trading cryptocurrency on Fidelity was unimaginable. But things have changed. It's now possible to buy and sell Bitcoin and Ethereum using the Fidelity Crypto app.
Fidelity is currently rolling out cryptocurrency trading access for some customers who have signed up for the Fidelity Crypto Early-Access List.
Here's how to do that.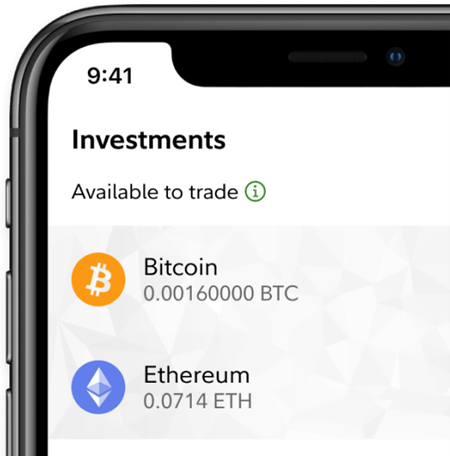 How to Sign Up for Fidelity Crypto Trading Access
Step 1: Visit the Fidelity Crypto page.
Step 2: Scroll to the bottom of the page where it says "Get on the list for early access."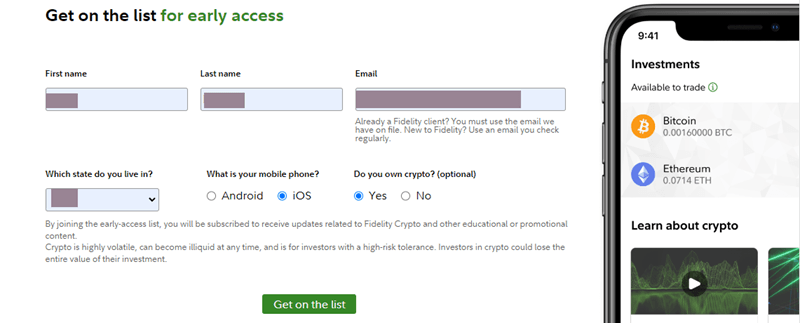 Step 3: Fill out the form with your information. The following are required.
Your name
Email address
The state you currently live in
Your mobile operating system (Android or iOS)
Whether or not you currently hold any crypto assets.
Step 4: Once complete, click on Get on the list.
Fidelity will confirm that you've successfully signed up for early access, and you should keep an eye out for your Fidelity Crypto invitation. It will be sent to your email.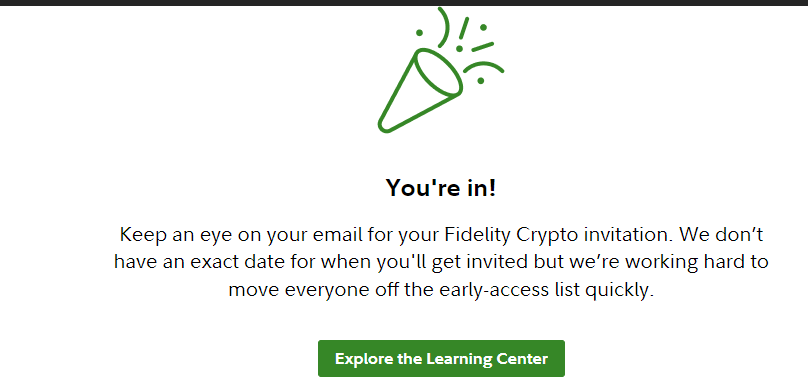 Fidelity Crypto will be available directly inside the existing Fidelity mobile app. Once you receive an invitation code, update the app from your App Store or Google Play.
Here's an early preview of the confirmation screen when Fidelity Crypto executes an order.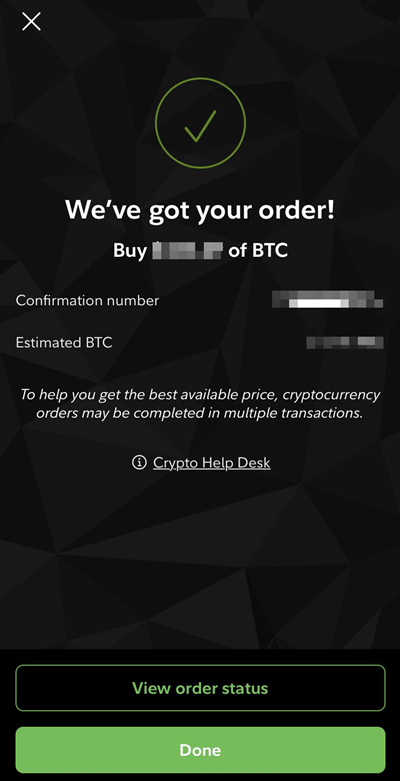 Invitation Received
I woke up this morning to an email from Fidelity with the subject, "You can now open a Fidelity Crypto account."
It took about two weeks to get invited to the beta version of Fidelity Crypto.
Check out the content of the email:
Here's what you need to know to open and fund your Fidelity Crypto account:
Make sure your phone's software is up to date and that you have the most recent version of the Fidelity Investments app.
As you go through this process, you'll need to open an eligible Fidelity brokerage account, if you don't already have one, to fund your Fidelity Crypto account.
To set up your account, please use this email address: [the email address you used to sign up for Fidelity Crypto waitlist.]
When you're ready, click the button below to open your Fidelity Crypto account on your mobile device. This email is exclusive to you; it will not work if forwarded to someone else.
FAQs about Fidelity Crypto
While you're waiting for early access to Fidelity Crypto, it's essential to understand the trading service.
Can I transfer funds from my Fidelity brokerage account to Fidelity Crypto account?
Yes, upon opening an account with Fidelity Crypto, you can deposit money to your crypto account using existing funds in your Fidelity brokerage account.
What cryptocurrency can you buy with Fidelity Crypto?
Currently, Fidelity Crypto only supports buying and selling Bitcoin and Ethereum.
What's the fee on Fidelity Crypto?
It's free to trade Bitcoin and Ethereum on Fidelity Crypto. Simply put, your trades are commission free. Do keep in mind that there is a 1% spread in the trade execution price.
How long does it take to get an invite to Fidelity Crypto?
It depends on how fast the rollout is. From what we've seen, it will take 1-2 months to get invited into Fidelity Crypto. As the early access continues, this wait time should get shorter.
Does Fidelity Crypto support transfer of assets?
The current version of Fidelity Crypto does not support sending or receiving crypto assets, specifically Bitcoin and Ethereum. There is no dedicated wallet in each account for asset transfers.
Is Fidelity Crypto available to 401Ks and IRA accounts
Fidelity Crypto is not available to retirement plans, including 401k and Roth IRA. Your Fidelity Crypto account must be opened as an Individual or Joint account.