Before you deposit your hard-earned money into a Fidelity account, you may want to know if it's insured like a traditional bank account.
The short answer is yes – the cash position in your Fidelity account is FDIC insured. It's worth noting that Fidelity brokerage accounts are also generally SIPC-insured.
In the case of Fidelity's Cash Management Account, the uninvested cash that is held in the core account is FDIC-insured.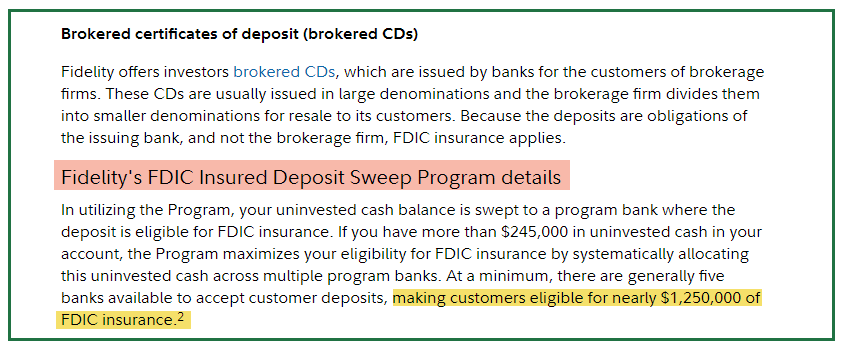 Fidelity FDIC Insured Account Coverage Limits
If you're a Fidelity customer, you may have more coverage for your account balance than you would with a conventional bank like Chase or Wells Fargo.
While those banks typically only offer insurance up to $250,000, Fidelity provides coverage of up to $1.25 million.
To take advantage of this protection, you can call Fidelity and request that your cash management account be FDIC-insured. Fidelity achieves this by holding your cash at different banks, each insured up to $250,000.