SPY and SWPPX are both funds that track the S&P 500 index. They are very similar in terms of holdings and performance.
The main difference is that SPY is an ETF (exchange traded fund) and SWPPX is a mutual fund. This means that SPY can be bought and sold like a stock, while SWPPX can only be bought directly from the fund itself or pay an additional fee when purchase elsewhere.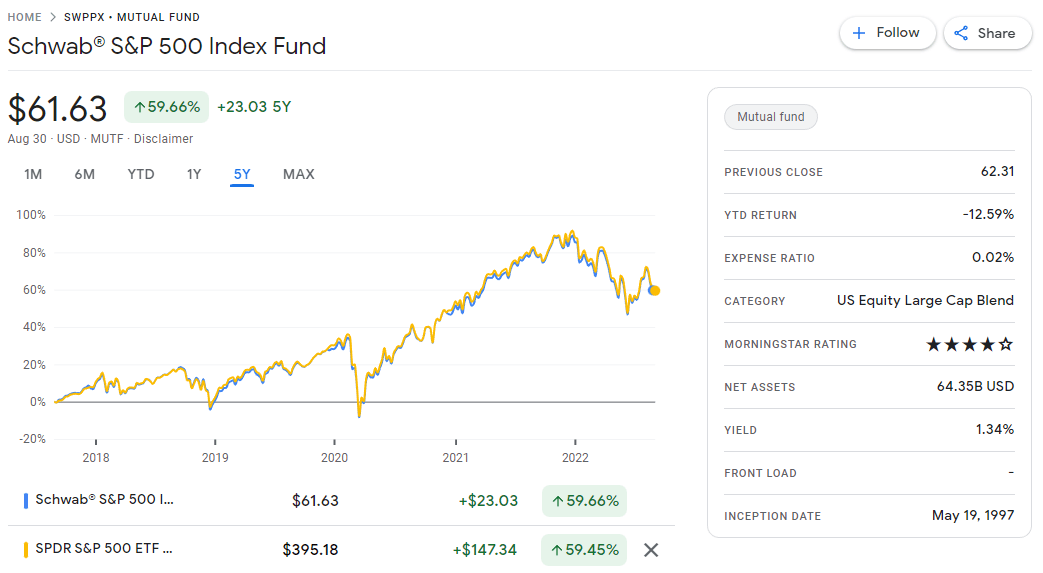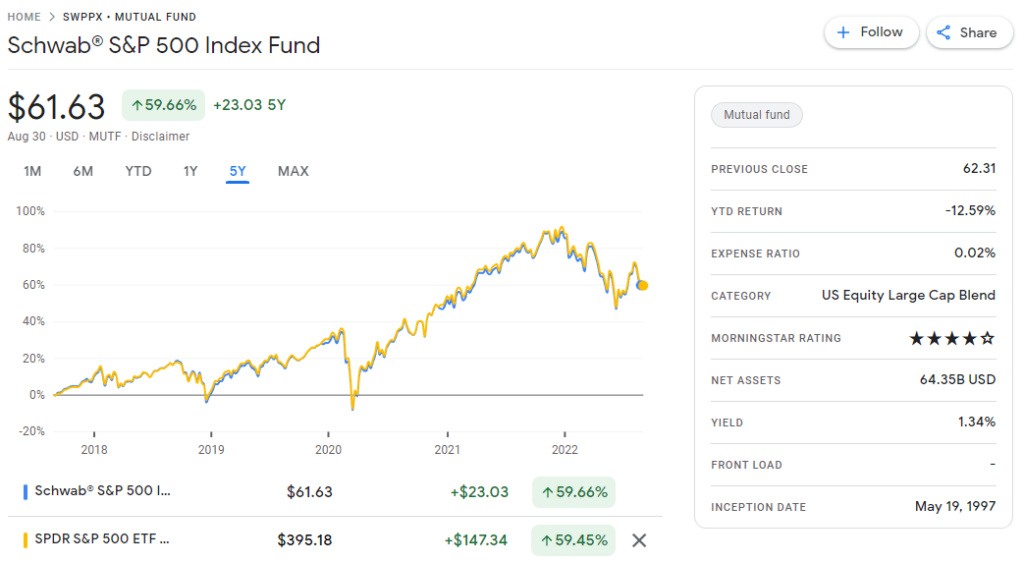 SWPPX: Schwab S&P 500 Index Fund
The Schwab S&P 500 Index Fund (SWPPX) is a mutual fund that tracks the performance of the S&P 500, an index of 500 large-cap U.S. stocks. The fund is managed by Charles Schwab Investment Management, which uses a passive indexing strategy to track the index.
SWPPX has a low expense ratio of 0.02%, which is lower than the average for similar funds. The fund is available to investors through Charles Schwab's brokerage platform.
SPY: SPDR S&P 500 ETF Trust
The SPDR S&P 500 ETF Trust (SPY) is an exchange-traded fund (ETF) that tracks the S&P 500 Index.
The SPY is one of the largest and most popular ETFs in the world, with over $300 billion in assets under management.
The SPY is a passively managed index fund, meaning it seeks to track the performance of the underlying index (in this case, the S&P 500 Index) without actively trying to outperform it.
The fund is traded on the New York Stock Exchange and has an expense ratio of 0.09%.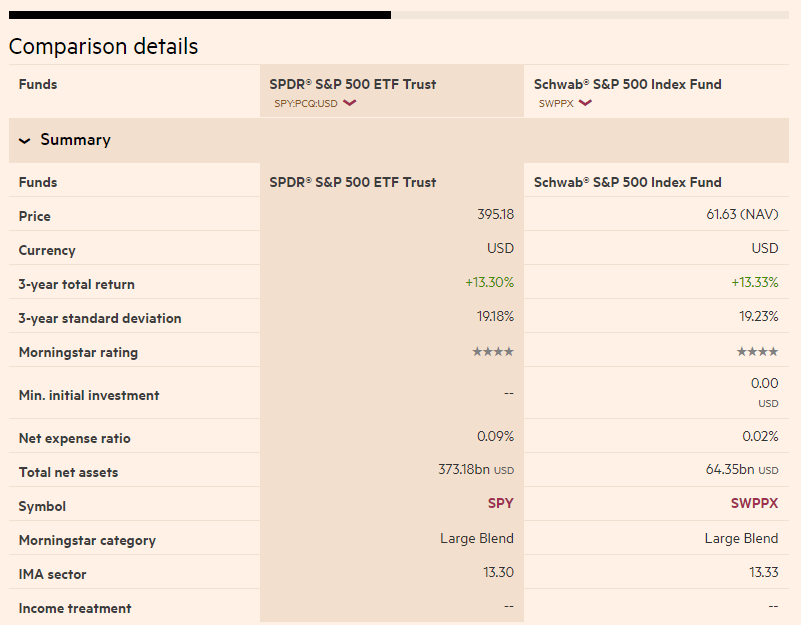 SPY vs SWPPX: Key differences
SPY is a much larger fund, with over $350 billion in assets under management compared to SWPPX's $64 billion.
SPY has a slightly higher expense ratio than SWPPX, 0.09% compared to 0.02%.
You can trade SPY during market hours. With SWPPX, you can only buy or sell the fund at the end of the day.
SPY vs SWPPX: Which fund is better?
Winner: SPY